Vacation rentals online: villas in Spain, holiday homes in UK, B&B in Italy and more
Please enter country, region or city name to see the number of travel deals

Holiday Rentals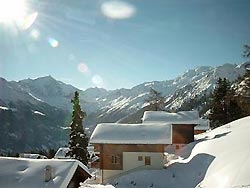 Looking for the best accommodation for your next vacation? www.cottages-for-holidays.com brings tenants and landlords of holiday accommodation together. A holiday house on the beach or a summer house on a lake, a ski hut in the mountains or a vacation home in one of the large metropolises: cottages-for-holidays.com offers one of the largest databases that contains more than 100.000 objects of vacation property to rent all over the world. On the pages of our portal you will find as many offers of vacation rentals by private landlords as the major vacation property agencies offer. Tips for landlords and the news on the holiday property topic will complete the offers of our portal.
Holiday rentals are an ideal alternative to hotels, providing more space, privacy and comfort during your holidays. You can find holiday homes in nearly all the countries in the world. Keep in mind, that many of these holiday rentals are the private pearls of their owners. By booking one of these holiday villas, apartments, cottages, castles or even lighthouses, you get more than just a place to sleep: a holiday rental is an experience of living like a local at your favorite holiday destination. There is no better way to learn about life and culture in a foreign country.
Choosing a holiday home as accommodation for your vacations, you make a great deal for your budget: a holiday rental is very cost effective, and it is a great way to plan a cheap holiday. For sure the cost per person is often much lower than that one you pay at a hotel. And by booking holiday rentals online at cottages-for-holidays you book directly from the landlord or his agency, without paying any travel agency fees. Compared with a booking in a local travel agency it can save you up to 30% of the total cost.
Check out the offers for holiday villas, apartments, cottages or even castles and lighthouses. The advertised vacation rentals are located in the well known holiday regions: holiday villas in Spain, apartments in France or Italy, self-catering holiday homes in Portugal or Greece and self-catering cottages in England, Ireland and Scotland. Holiday accommodation includes self-catering apartments, villas with pools, holiday cottages, and ski chalets. Check out our great selection of vacation property, where you and your pet are welcome.
For owners of holiday property we offer a great opportunity to earn some money during the time, while it is not used. Just find your tenants at cottages-for-holidays.com – the holiday-makers are already looking for your individual offer. Let us work for you. It is easy and cheap to advertise your holiday property. Find out all about it here.
Our Travel Guide Network contains an additional set of Internet travel guides about other vacation regions.
Italy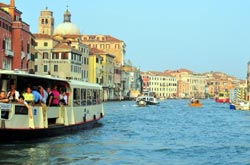 Vacation rentals in Italy: villas in Italy, serviced apartments in Italy, B&B in Italy, agriturismo & more Holidays in Italy: Italy off
Italy >>
France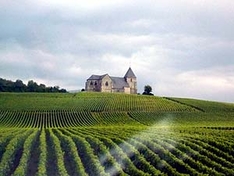 Vacation rentals in France: villas in France, chalet and chateux, apartments in France, home rentals France Vacation in France: France is not o
France >>
USA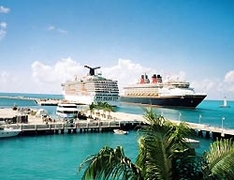 Vacation Rentals USA: villas in Florida, apartments in New York, bungalow rentals USA, holiday rentals USA If you like traveling and want to vi
USA >>
Family Vacation in a Summer House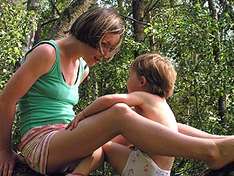 A family vacation in a summer house makes you feel as if you are at home. It is not a new variant of the vacation; however its popularity rises...
Family Vacation in a Summer House >>

Austria
Cottages in Austria, holiday homes in Austria, apartments in Austria, vacation rentals in Austrian ski resorts In Austria tourism plays a very
Austria >>
Croatia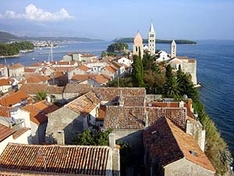 Villas in Croatia, luxury apartments in Dubrovnik, vacation rentals in Croatian coast. Villas in Dalmatia and Istria Croatia is really a
Croatia >>
Golf Vacation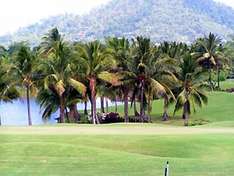 Many golf players, whether they play it professionally or as a hobby, decide for a golf vacation. You can have different aims towards golf vacation...
Golf Vacation >>
Fishing Vacation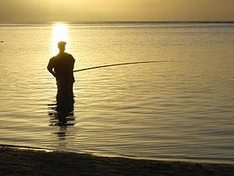 Fishing holiday-makers like to stay in a summer house if it is situated close to the fishing districts. Among the most popular vacation regions...
Fishing Vacation >>
Private Cottages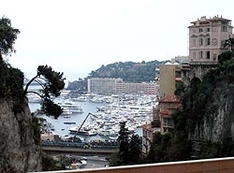 Many tourists believe that they make an especially lucky bargain when they book a holiday home privately. Actually, this is true in some cases....
Private Cottages >>

Norway
Cottages in Norway, ski apartments in Norway, holiday homes in Norway's ski resorts Norway is the land of the fjords and mountains. Those w
Norway >>
News
19/07/2012
Wedding of Maria Sharapova and Sasha Vujacic will be held in Turkey
This autumn will be the last girlhood period for the Russian celebrity Maria Sharapova: Russian sports star and the brightest society lioness will soon put on a wedding dress. Wedding of the famous Russian tennis player Maria Sharapova and basketball star Sasha Vujacic will be held in Turkey on November 10.

19/07/2012
Clasicos-en-Verano-2012
One of the largest music festivals will take place in Madrid. From July 1 to August 19 ¬ęCl√°sicos en Verano¬Ľ festival invites all lovers of classical music to the capital of Spain. This year the largest European classical music festival ¬ęCl√°sicos en Verano¬Ľ celebrates its 25th anniversary and promises to be one of the brightest in the history.

15/07/2012
Hundreds of rental houses can be closed in Ireland
Owners of many rental houses in Ireland could lose their revenue due to the new law requirements. A special act, adopted by the government in 2009, requires owners of all types of rental properties built before 1963 to improve the quality of its services. In particular, each apartment in the house must have its own bathroom.


RSS
Login
Country Vacation
Holiday home today is not just a way to spend a summer vacation. Many holiday homes turn into guest houses or even full-fledged hotels, which offer their guests all the year round accommodation. The popularity of recreation in the country is constantly growing. Cottages-for-holidays catalog offers hundreds of options of country accommodation for booking.
Newsletter
<![if (IE 6)]> <![endif]>