We are glad to be allowed to offer you vacation in one of the most beautiful and picturesque summer holiday regions in the North of Germany. There you will find high-quality holiday houses for the commission-free purchase. In autumn 2007 there will be started the construction of 45 holiday houses on Fleesensee in the Mecklenburg Lake District. The sales project is located not far from the only in Germany Robinson club, the luxury hotel Resort Schloss Fleesensee and planned new yachting port.
Holiday houses for sale located in Fleesensee resort
- Floor space approx. 90 m ² + Carport
- 50 m to the Fleesensee
- 150 meters to two yachting ports
- largest Golfresort Germany, 5 golf courses are in direct proximity
- only 2 kilometers to surfing, diving and sailing schools as well as horse riding site
- Equipment and services for renting out are allowed to be used optionally
- Purchase price starting from 193.050 € (162,227 € net), the value to added tax document is also certified.
The Environment around Fleesensee Holiday Area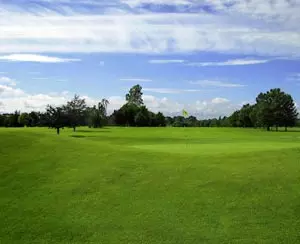 Fleesensee is situated in the Mecklenburg Lake District very close to one of the largest German Lakes, the Müritz. It is situated right on the halfway between Berlin and Hamburg. It is surrounded by a marvelous landscape with its meadows and forests that invite you to having a rest, wandering and cycling.
All water sports fans like to spend much time on the Fleesensee. There are 1,000 lakes with numerous natural attractions in the country. Here you will be offered a large number of water sports kinds starting with sailing, boating, surfing, scuba diving, etc. Water ski schools will also offer you a number of courses and equipment.
If you are a golf admirer and like playing golf, then you should have already known Fleesensee because it is the largest golf resort all over Germany. There are 5 courses (3x18; 2x9), a driving range and a golf school. A demanding player just like the beginning one and children come here fully at your expense.
There are still more things that are offered to you. Here you will find a tennis academy, a riding site (naturally with guest parking boxes), the largest SPA centre all over Germany is also situated at the Fleesensee Wellness and it offers you its service during the winter months.
The professionals got to know the unique situation and the attractiveness of the place long time ago. The former Blücher castle have been made into the Radison SAS luxury hotel since 1842. The only Robinson club of Germany is also established on Fleesensee. Besides, the Dorfhotel of TUI and 4 star Iberohotel that is under construction give the special attractiveness to the region of Fleesensee.
Have we convinced you? We highly recommend you: secure yourselves to the best conditions of your holiday real estate both like a vacation home or a small cottage directly from the developer.

The advantages of Buying Summer Property on Fleesensee
- A short construction period (3 months) that allows the immediate use or rent out of the summer real estate;
- commercial use that makes it possible to refund the value added to tax immediately;
- estimated annual net renting income is 12,000€ 100-120 days). The property already covers all the costs.
- Realistic high increase in value of the object by continuously high demand and numbers of visitors.
- Building of a yachting port in a direct proximity with approx. 90 investors.
Description of the Flessensee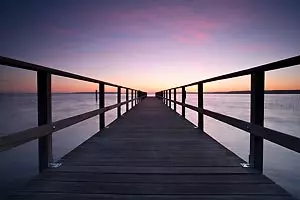 One can use the summer house both as the commercial holiday real estate and as own summer object. A special emphasis is given to a solid, substantial as well as conventional building method.
Apart from the ready for occupancy production including the baths and kitchen, a garden with a terrace and carport belong to the complete development. Every summer house is separately heated and has a floor heating as well. More over, the fire-place is also available for more comfortable hours in the living range. The room layout orients at high requirements of the summer real estate. Of course, individual desires are also taken into consideration while creating the indoor interior (e.g. floor mat, kitchen fronts that make it possible to install a sauna).
Real estate agency: Facilitatis ImmoProjekte
Mr. Dipl. - Jur. Tobias Stoller
Lindenstraße 48 – 52
40233 Düsseldorf
Phone: +49 211. 610 170 3
Fax: +49 211. 610 170 2
Mail: stoller@ferienwohnung-netz.de
Note: All the information is obtained from the client. Liability is excluded.
Photo: Referenzprojekt Fleesensee Hof