Vacation rentals online: villas in Spain, holiday homes in UK, B&B in Italy and more
Please enter country, region or city name to see the number of travel deals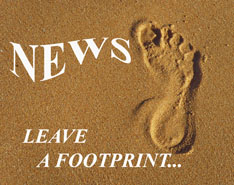 Portuguese airports stimulate online shopping
Portuguese airports stimulate online shopping
(European News)
Airports in Portugal decided to become among the first in Europe to offer its passengers a new service - shopping on the Internet platform designed specifically for air travelers.
The new portal was called www.airport-shopping.eu. Its idea is simple: gathering in one place offers from all stores of the airport in Lisbon and make them available to Internet users.
In 2011 revenue from retailing at the main airport of Lisbon was accounted for 50 million Euros. In 2012 thanks to the innovation airport administration plans to overcome this figure. Already now new online resource has in its database several thousand products. In addition to wide choice on the website can be found special services that will help customers to better plan their journey and choose what to do while staying in the Lisbon airport.
New project was implemented by the ANA team - Portuguese company, which operationally manages all airports in Portugal, including the main air gate of the capital - Lisbon-Portela Airport (code IATA: LIS).
Anyone can order on the new site products or services online, as well as in advance a week beforehand. The package will be sent right to the guest's hotel room or house.
Site visitors can view circular panoramas of the Lisbon airport and make a virtual tour along the airport's shops, which will give information about current offers and sales in boutiques and shops.
Those, who choose to get the package in Portugal, will be to use one of the two offices at the Lisbon airport. One will be located in the arrivals hall, the other - in the departures area.
Online shopping platform at the airport in Lisbon has already united 30 stores, souvenir shops and kiosks. For the clients of www.airport-shopping.eu will be available such brands as Furla, Bugatti, and Carolina Herrera. In addition, the site clients will be able to get consultations of stylists and pediatricians.
The new online shopping platform is available in two languages: Portuguese and English.
Ilya Kalachev
Date: 03/06/2012
Comments
No comments
News
19/07/2012
Wedding of Maria Sharapova and Sasha Vujacic will be held in Turkey
This autumn will be the last girlhood period for the Russian celebrity Maria Sharapova: Russian sports star and the brightest society lioness will soon put on a wedding dress. Wedding of the famous Russian tennis player Maria Sharapova and basketball star Sasha Vujacic will be held in Turkey on November 10.

19/07/2012
Clasicos-en-Verano-2012
One of the largest music festivals will take place in Madrid. From July 1 to August 19 ¬ęCl√°sicos en Verano¬Ľ festival invites all lovers of classical music to the capital of Spain. This year the largest European classical music festival ¬ęCl√°sicos en Verano¬Ľ celebrates its 25th anniversary and promises to be one of the brightest in the history.

15/07/2012
Hundreds of rental houses can be closed in Ireland
Owners of many rental houses in Ireland could lose their revenue due to the new law requirements. A special act, adopted by the government in 2009, requires owners of all types of rental properties built before 1963 to improve the quality of its services. In particular, each apartment in the house must have its own bathroom.


RSS
Login
Newsletter
<![if (IE 6)]> <![endif]>